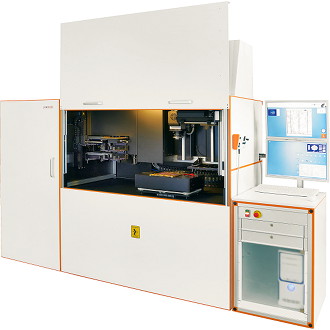 Solar cell analysis system
Thickness measurement
Similar to a dial gauge the sample thickness is measured wth a contacting rod near the egde of the solar cell. The reproducibility is +/- 3 µm.
After a certain part of the measured thickess is subtracted it is used as the thickness of the silicon in the models for the electro-optical evaluation.
The handling system complements the thickness measurement with the weight measurement.